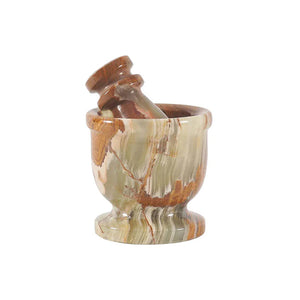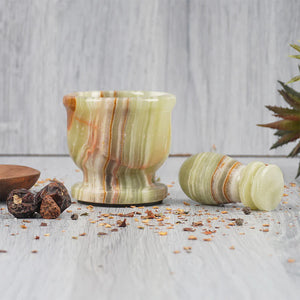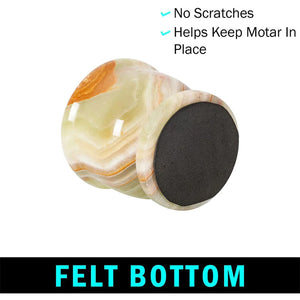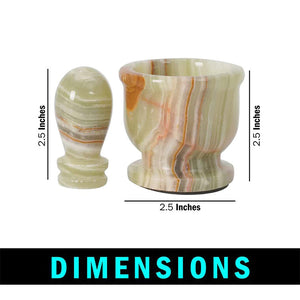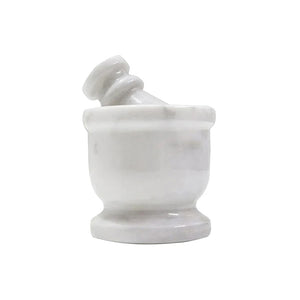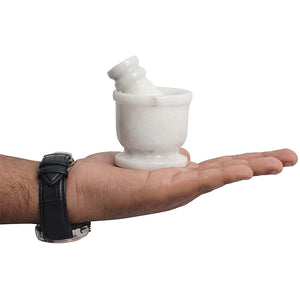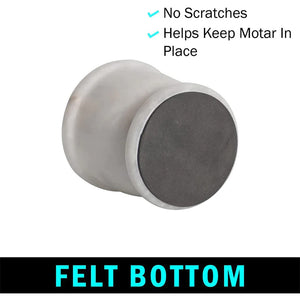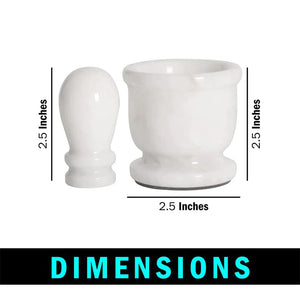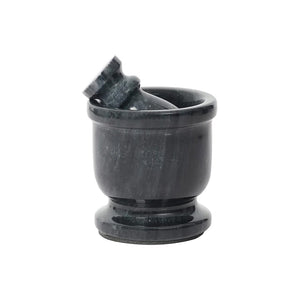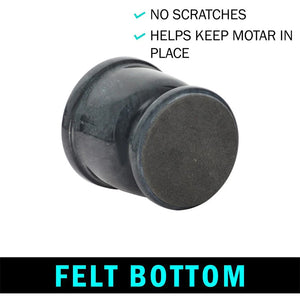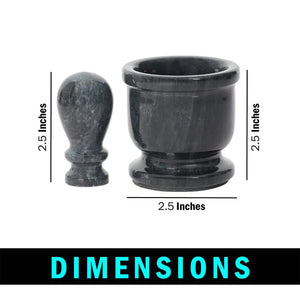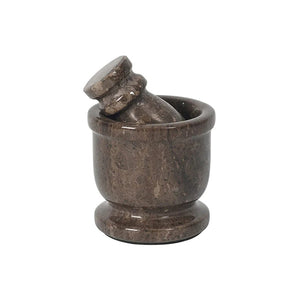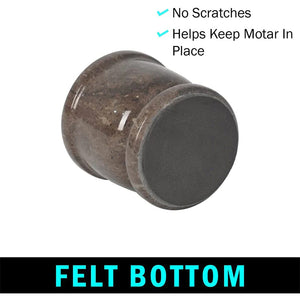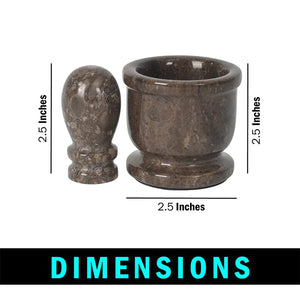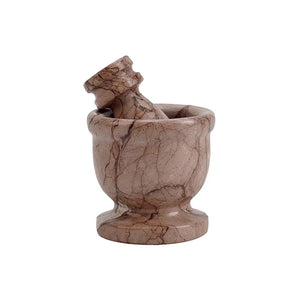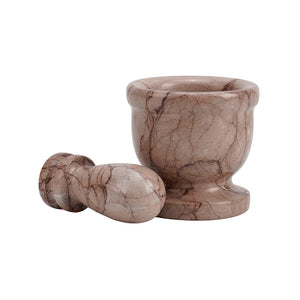 Handcrafted Marble Mortar & Pestle Set - Small
/count/ sold in last /time/ hours.
---
---
---
About This Item
WHAT'S INCLUDED: 1 Mortar & 1 Pestle. Comes along with Secure Packaging.
MATERIAL: It is made of high-quality marble which is not very heavy to carry or while in use.
EASY TO USE: Use this portable mortar and pestle to crush or powder your tablets and pills. This mortar and pestle is portable and easy to carry for traveling purposes.
CONVENIENT: This Radicaln Molcajetes motor & pedestal set was designed with your convenience in mind. You will waste no time fumbling or stabilizing as our mortar's interior provides the best, metate-like natural friction for the swift crushing and grinding of dry spices or your daily tablets.
EASY TO CLEAN: All it requires is a soft cloth and water to clean the butter keeper to avoid any scratches.
---
Your happiness is our primary focus at Marbliss. It implies that we always stand by what we sell. Contact us at info@marbliss.com.au within 30 days of purchase if there is a problem with any item you purchased from us, and we will resolve it. Your order is fully protected by our "Happiness Guaranteed" policy because we want you to be completely satisfied with your purchase.
The mini mortar and pestle is a crucial appliance in any kitchen, I can promise you as a cutlery specialist with more than ten years of expertise. For hand-milling tiny quantities of alliums, spices, or herbs, this little yet functional instrument is perfect. The mortar and pestle process bursts and destroys cell walls, unleashing a ton of tastes that could otherwise go unnoticed, in contrast to a knife that makes a clean cut.
Sizes for our little mortar and pestles range from 1/4 to 1 1/4 cups. We propose a 1/3 cup size based on our tests to minimize overflow while grinding little amounts of food. These little sets are ideal for using to crush pills, grind herbs and garlic to make pastes, and bruise chilies to release flavor. They are also perfect for classic dishes like guacamole, pesto, and chili paste.

It is essential to remember that mini mortar and pestle sets need adequate upkeep. A few types can be cleaned in the dishwasher, but most need to be cleaned by hand. Consult your tiny mortar and pestle manufacturer's instructions for cleaning advice to prevent damage. We advise washing porous stones, such as granite, using warm water and a tiny quantity of unscented soap. Avoid soaps with strong scents that could leave behind more perfume.
A mini mortar and pestle is a need for any cook. For grinding and crushing little amounts of food, its small size and adaptability make it the perfect instrument. Whether you're a home cook or a professional chef, this classic equipment is ideal for boosting the flavor of your food.
Please read the below facts about natural marble carefully so you an idea of what to expect.
Marble products may have visible not-so-deep cracks and pores on them. These cracks and pores are not to be considered as a damage because it is one of many characteristic of marble stone. We do check our products for any damages and these small not-so-deep cracks and pores don't affect the usage of the product in any way.
Marble products varies so much in color and veins on them. Having two identical pieces of same product is almost impossible and for that reason we cannot promise to deliver the exact look alike product shown in images. We have tried to showcase the variation by adding a batch image of each product in a product detailed page, wherever possible, so customers can build their expectations accordingly.
We recommend customers to read and follow the below guidelines to get the maximum benefit out of our products:

Marble products contain natural pores as part of its characteristics that may absorb liquids and confine them, if left on the surface for a too long. So it is always advisable to keep marble products clean and dry to avoid having stains.

Marble products can be cleaned using dish-washing liquid or detergent with warm water and pat dry immediately using a soft cloth.

Marble products must be carried with care. Due to its fragile nature, dropping or banging them on the surface could lead to deep cracks and could possibly end up broken.

Marble products are heat-resistant, still it is better to take extra care and avoid putting very hot items directly onto the product. Sudden heat may at times lead to cracks on the surface of the product.


RELATED PRODUCTS
you may also like
RECENTLY VIEWED
grab before it's gone